4story Laptop giveaway event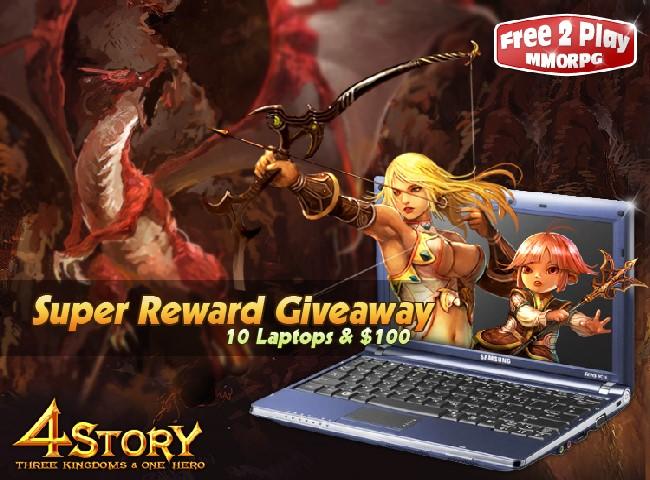 4story Laptop giveaway event
MMO Game: 4 Story | Area: Worldwide less Europe | Official Website: 4 Story
FINISHED
More
Giveaways
Instructions:
1.Register and Login 4story (http://www.mmozone.com/4story.html) via your sites.

2.In the game, "ESC" key then click 'Storage' to retrieve your advanced newbie package (For All)

3.Now simply enjoy 4Story.

-50$ Cash point is awarded to 2 players who achieves 25 lv. within 14 days. (Random selection)

-10Laptops will be awarded to 10 players each who achieve more than 20 lv. within 14 days. from joining day. (Random Selection)

-The winner announcement will be made at 2010/5/3

(Note : Participants who can be considered as Laptop winner should be a guild member of any kind of guilds or a guild master.)


Step: Share with your Friends:
About this game:
Support one of the two nations, Valorian or Derion in the endless fight over the supremacy and truth in Iberia, your new world. To find out more about the history of your people and about Iberia in general. Every population has its own, unique history - now it is time to write your own!