Aika Online Beta Keys CB2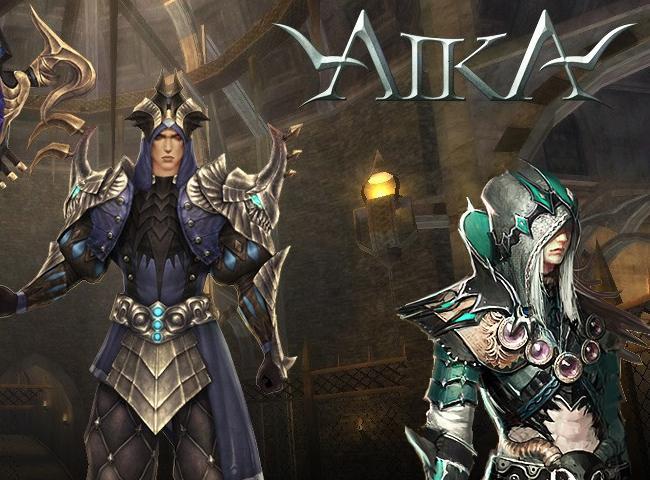 0 Keys Are Left

Aika Online Beta Keys CB2
MMO Game: Aika | Area: North America | Official Website: Aika
FINISHED
More
Giveaways
Instructions:

?xml:namespace>
1. Go to gpotato.com
2. Login using your gPotato username and password, or create a new account. (if you don't log in to your gPotato account first, clicking on '˜Get Beta Key' on the Aika page won't work. It'll just refresh the page.)
3. Go to http://www.mmozone.com/aika.html/a>
4. Click on "Redeem Beta Key".
5. Enter your closed beta key. Your account will now be activated for closed beta.
6. Click on the download link provided to download the game.


Step: Share with your Friends:
About this game:



Gala-Net and www.freemmorpglsit.com and www.mmoreviews.com are pleased ti announce the CBT2




Gala-Net, Inc. a leading free-to-play online game publisher, has announced today its second Closed Beta Test (CBT) for Aika Online in the North American market. The second CBT will run from February 24th through March 2nd and will allow players access to all available in-game zones, new player vs. player scenarios, and character levels 1 through 50.




New and returning Aika enthusiasts alike will discover a wealth of exciting new ways to explore the world of Arcan and to interact with fellow players. CBT #2 will feature the first ever Castle Sieges in the Western hemisphere, giving players the opportunity to fight with and against one another to achieve ultimate control over one of Aika's five nations. The guildmaster of the strongest guild or of the leading guild in the strongest alliance in each Castle Siege will attain the rank of Lord Marshal—the position with the most political, military, and economic power in the game. Unified under their Lord Marshals' regimes, nations will organize and campaign as never before to clash in battles of massive scale and to plunder each others' treasures in an expanded Relic War.




CBT #2 will also offer a great deal to players looking for a heightened single player experience. New, intriguing zones and dungeons include the cloud-nestled city of Cirrugor, the eerie crags of Mt. Hessian, and the cobra-infested Tabazra Desert. Players will be able to follow the story of Aika through new twists and turns, learn higher level skill attacks, and watch as their characters' Pran evolve into new forms.




Players can look forward to engaging community and in-game events during CBT #2, just as CBT #1 featured the successful DOMINATION tournament to determine the most formidable guild in every nation. Ignited by the fires of national pride and competitive passion, Aika players have continued to gather on the official forums to discuss battles won and lost and to plot for when they tread upon Lakia's dynamic soil once more. The new elements of CBT #2 will only further establish Aika as a compelling, game-changing MMORPG for the ages.


About the Game


Aika Online is an epic fantasy MMORPG developed by JoyImpact, creators of Neo Steam: The Shattered Continent. Five nations vie against one another for control of Arcan in massive castle sieges, relic thefts, and customized battlegrounds, waging war on a scale never before seen in an MMORPG. Considerable treasures and blessings await the most powerful nation in Aika, with each nation ruled by a player Lord Marshal whose supreme power is supported by a guild regime. Preeminence is an uncertain throne, however, as nations may ally together to usurp the ruling kingdom and clans may conspire to overthrow the foremost guilds. Players take a pivotal role in this drama as they choose one of six classes, each of which undergoes multiple evolutions, and are assisted by their Pran—an intelligent, sassy fairy familiar which supports them in all their endeavors. Aika's gameplay innovations have not gone unnoticed. The Korea Game Industry Agency (KoGIA) awarded Aika the prestigious 2009 Best of Show: Prime Minister's Award, Player's Choice: Best Online Game, and Best Game Design & Scenario.