Altis Gates Closed Beta Key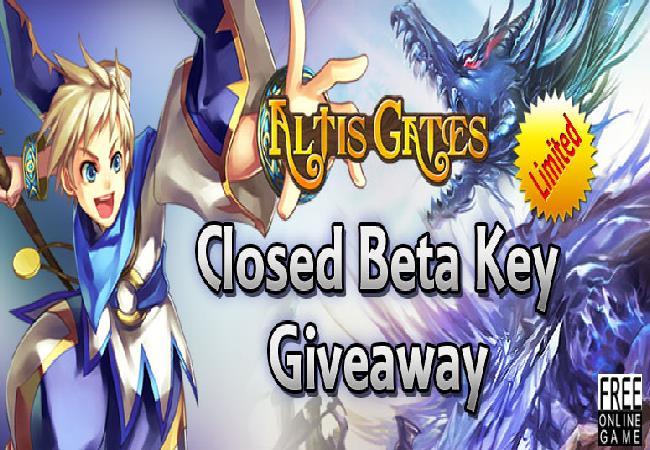 0 Keys Are Left

Altis Gates Closed Beta Key
MMO Game: Altis Gates | Area: International | Official Website: Altis Gates
FINISHED
More
Giveaways
Instructions:
How to use the key:

1. Go to http://buzz.igg.com/ag/11721267 and either login or register for a free new account.

2. Click http://www.igg.com/member/active_game.php?gid=17 and use the CD-Key to activate your Altis Gates account
Closed Beta Client:
Please download the closed beta Client at http://buzz.igg.com/ag/11721267

or http://download.igg.com/ag/20100121/ag_setup_1.0.3424_2.exe.


NOTE:

1. The Closed Beta will be released at 8?00pm EST (GMT-5) on February 2nd, 2010.

2. All character data will NOT be retained.

3. Players who have already activated the alpha test key can enter the closed beta without an activation code.
Step: Share with your Friends:
About this game:
Altis Gates is a turn-based 2.5D fantasy MMORPG. The game is being developed by a talented team led by the leading developer of a game that once reached 2 million concurrent users in China. The Altis Gates dev team has introduced groundbreaking diversification to the game, making it the only current game to allow players to shift shape at their whim.
Altis Gates is set in an ancient world of European stories and legends. The stories are set in the land of Altis, a world that takes design cues from European classical architecture, with a modern twist. Within the world of Altis live 3 races divided among 14 classes for players to choose from.
For more information about Altis Gates, please check out the official site http://ag.igg.com