DarkOrbit Giveaway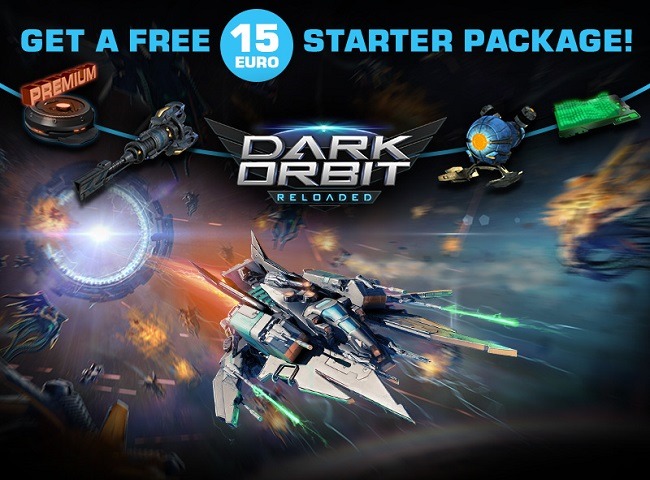 0 Keys Are Left

DarkOrbit Giveaway
MMO Game: DarkOrbit | Area: Internacional | Official Website: DarkOrbit
FINISHED
More
Giveaways
Instructions:
Gameitems and Bigpoint partnered to offer this giveaway for DarkOrbit for FREE for all the new players how use the link you see on this post.
The Starter Pack for Dark Orbit includes, form 3rd of November until 30th of November.
• 1 month Premium subscription DrarkOrbit Reloaded – giving you discounts and other advantages
• 1x P.E.T. 10 – that will accompany your ship and assist when it can
• 1x Leonov Ship
• 5x Booty Key – to open booty boxes for valuable rewards
• 3x LF-3 Lasers – to blast your enemies into pieces
• 1x Repair bot REP-4 – to repair your damaged ship
Launch into space and engage in a relentless battle against millions of real players in Dark Orbit. Swear your allegiances to one of three companies as you explore the depths of the universe. Complete quests, collect raw materials and equip your ship with high-tech ammo, weapons and equipment, while earning scores of rewards.
Register on DarkOrbit and get your hands on an exclusive FREE package worth €15.
Step 1. Make sure you never miss a giveaway, follow us on Facebook, Instagram and Twitter:
Gameitems.com Facebook
Gameitems.com Twitter
Gameitems.com Instagram
Step 2. Complete the captcha, then add your email to the field above (beside the "Get Your Key" button) you can only sign up once for this giveaway. If is the first time you use our system please check your email to validate it and add again the same mail in the field above.
Step 3. Sign up for FREE on our relative game page
DarkOrbit
.
Step 3: Simply log into your account, click on "Vouchers" and enter the code and these amazing items will be booked to your account.
Intergalactic warfare has never been so fun! Wage war against vicious rival factions and lead your crew to glory in DarkOrbit.
Step: Share with your Friends:
About this game:
DarkOrbit, developed by Bigpoints Games, Free-to-Play Browser MMO Game.
It is one of the most popular free to play online multiplayer games from Bigpoint games. First originating in German (which was the official language at first) then in the later years moved to English and more languages.
DarkOrbit Reloaded is a browser-based space shooter where players command a ship working for one of three major space piloting companies, exploring, mining, and conquering parts of many different galaxies. It features 10 different configurable ship types, real-time encounters with other players, and the opportunity to win prizes every month.