Dragon's Call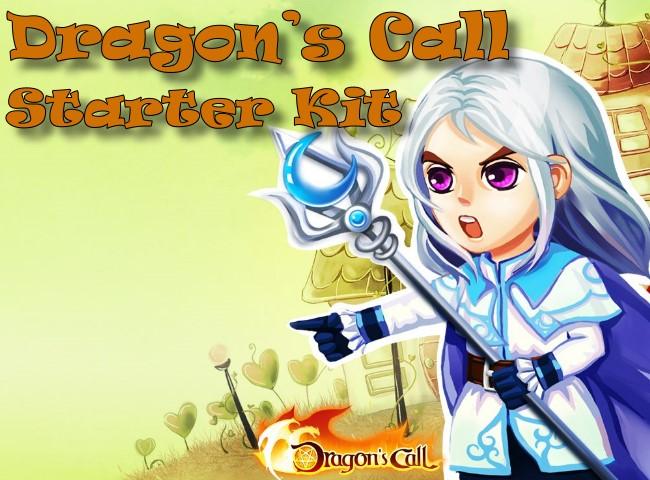 0 Keys Are Left

Dragon's Call
MMO Game: Dragon's Call Starter Kit | Area: International | Official Website: Dragon's Call Starter Kit
FINISHED
More
Giveaways
Instructions:
The starter kit includes
- 2 days free VIP membership
- 20 Dragon Stone
- 20000 HP Pack
- 2 Splinter of Lucky Gem
Guide on how to use Starter kit
Dragon`s Call
Server 4, Server 5 are launched with enchanting new expansion Sacred Wings. Tons of players are entering this popular game! As a warrior, you may grip the Starter Kit card code from our site then enter the game directly (Open ID available). After that, you may claim the Starter Kit and get some advantage before you start the adventure. Now, I will tell you how to do that.
1. Follow us in Facebook: and add a comment there.
2. Register to play
Dragonís Call here
. And join Servers 4 and 5.
3. Simply click the "Gift" button to enter the claim page.

4. Enter the Starter Kit card code you got from our site and click "Claim Now" button.

5. Then you will see the detailed items you can get from the Starter Kit, simply click the "Enter" button to finish the last step and your in-game gifts will be transfer into your inventory directly.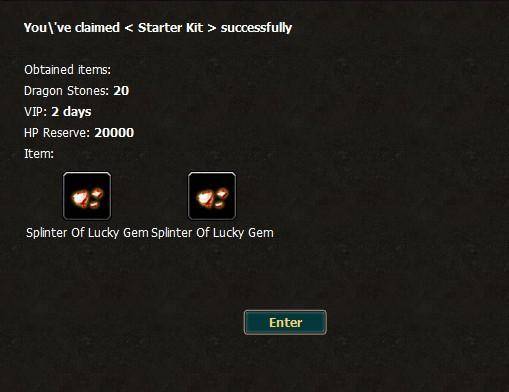 Step: Share with your Friends:
About this game:
Dragon's Call, a brand new browser MMORPG has stunning graphics and many enchanting features. Your character will be equipped with an variety of weapons, skills and magical abilities to help you in your journey through quests across the mysterious lands.