Dragon's Call Server 7 Starter Kit Giveaway Event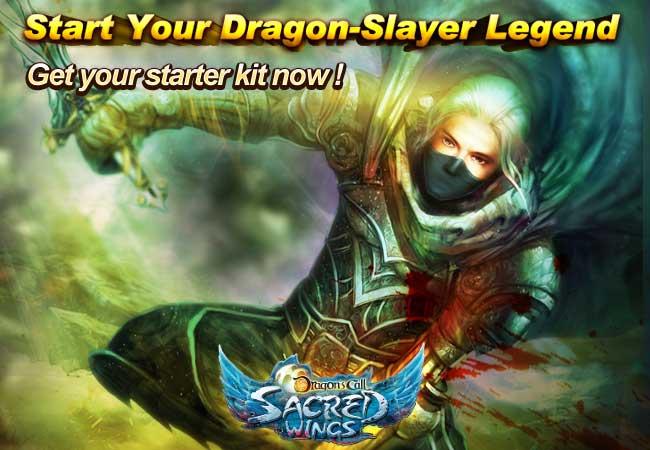 0 Keys Are Left

Dragon's Call Server 7 Starter Kit Giveaway Event
MMO Game: Dragon's Call | Area: International | Official Website: Dragon's Call
FINISHED
More
Giveaways
Instructions:
The starter kit includes
- 2 days free VIP membership
- 20 Dragon Stone
- 20000 HP Pack
- 2 Splinter of Lucky Gem
- 2 Magic Scroll I
- 2 Magic Scroll II
- 20 Energy Crystal
Guide on how to use Starter kit
The Dragon's Call server 7 has just launched for a few days.
Dragon`s Call
Server 7 are kicking off their launching ceremony one after another during the following two weeks.
Tons of players are entering this popular game! As a warrior, you may grip the Starter Kit card code from our site then enter the game directly (Open ID available). After that, you may claim the Starter Kit and get some advantage before you start the adventure. Now, I will tell you how to do that.
1. Follow us in Facebook: and add a comment there.
2. Register to play
Dragonís Call here
. And join Server 7.
3. Simply click the "Gift" button to enter the claim page.

4. Enter the Starter Kit card code you got from our site and click "Claim Now" button.

5. Then you will see the detailed items you can get from the Starter Kit, simply click the "Enter" button to finish the last step and your in-game gifts will be transfer into your inventory directly.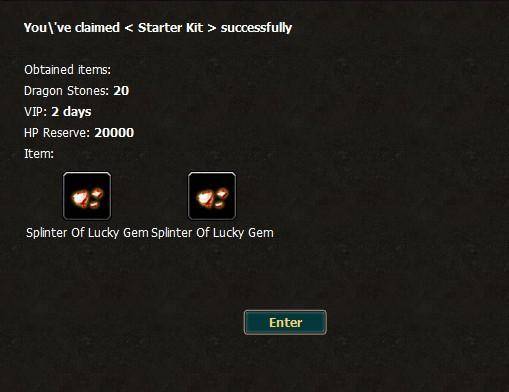 Step: Share with your Friends:
About this game:
Dragon's Call is an exciting MMO game for those players seeking something new. The game is a fantasy-themed browser game with exclusive features including: 1) Chess-board like Instance Maps; 2) A Skycity Arena with different players for you to combat; 3) The Guild War combat system where players have chances to become Dragon Knights and fight in team battles against multiple enemy players;
And there is a vast array of magical items that you will just have to come and see for yourself. You get to choose your own class from the strong and powerful warrior, the wise and intelligent mage, or the agile and cunning assassin. So, what are you waiting for? Come and join us. (There will be in-game helpers (GH) available to assist you with any questions).