Dreamlords Resurrection Closed Beta Giveaway from Paradox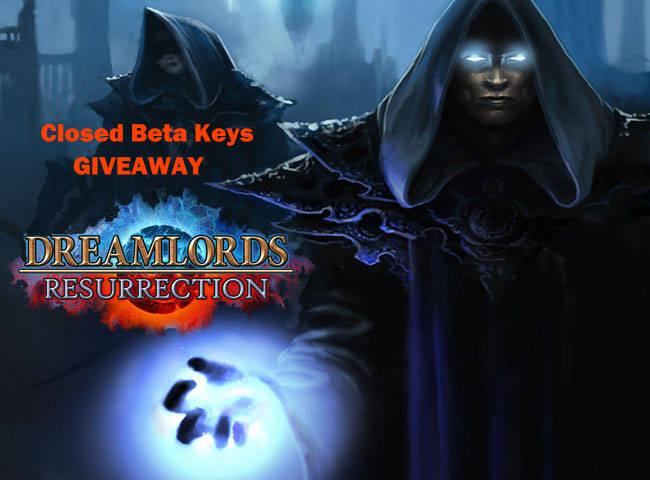 0 Keys Are Left

Dreamlords Resurrection Closed Beta Giveaway from Paradox
MMO Game: Dreamlords Resurrection | Area: International | Official Website: Dreamlords Resurrection
FINISHED
More
Giveaways
Instructions:
1. Register for a Paradox account
Dreamlords Resurrection
.
2. Follow the link from this page and redeem your beta key.
3. Enjoy the game.
Step: Share with your Friends:
About this game:
Dreamlords: Resurrection, developed by MMO studio Lockpick Entertainment, is a unique mix of two genres – the Real-Time Strategy (RTS) and the Massively Multiplayer Online Game (MMOG) - where the player takes on the role of a Dreamlord. Through a combination of both long -term strategic planning as well as intense real-time battles, Dreamlords must inspire and unite a small group of followers into a battle-ready army ready to conquer land, defend the populace against the Nightmares that roam the world, and band together with other newly awakened Dreamlords.
The inclusion of Cooperative Player-vs-Environment (PvE) play, allows for even greater intensity as players team up with a friend to launch an assault on the nightmares that haunt your people or attempt to slay one of the world bosses.
Features:
* Free to play
* Fast paced RTS action
* Long term character progression and specialization
* Advanced Empire management
* Achievements and rewards
* Clan based co-operation (Convergence)
* Intense Player vs Player combat
* Research new troops and technology
* Pay Tribute to the gods in order to receive blessings and gifts from them