Fists of Fu Beta Instructions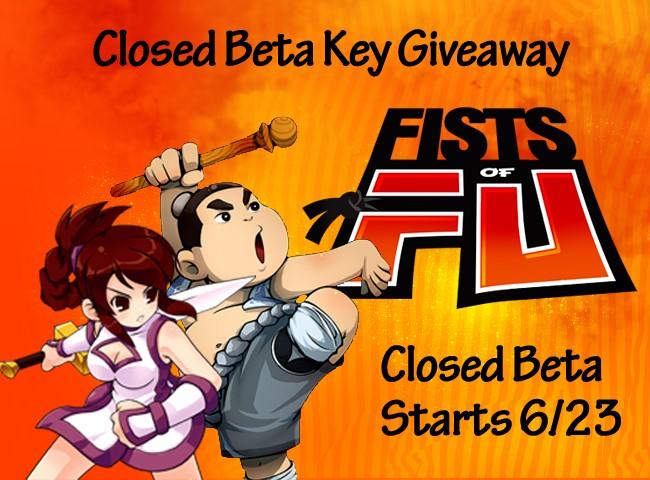 Fists of Fu Beta Instructions
MMO Game: Fists of Fu | Area: International | Official Website: Fists of Fu
FINISHED
More
Giveaways
Instructions:
Fists of Fu is entering Closed Beta on 6/23/10!
The beta client will be available on 6/21/10. Here is how your users can redeem their EXCLUSIVE beta keys:
1) Go to Fists of Fu
2) Click on the button "Redeem Beta Key"


3) Login to your Outspark account or sign in to your Outspark account.


4) Enter your beta key in the box 4c1aa6de4248d


5) If the client is not ready for download, Outspark will email you with download instructions. If the client is ready for download (after 6/21), click the button "Download Now" to download.


6) Get your multiplayer mayhem in the Fists of Fu Closed Beta, starting 6/23!
Step: Share with your Friends:
About this game:
Fists of FU is a free-to-play, hilarious Arcade-Action MMORPG featuring a beat-em-up multiplayer storyline, anime style graphics, and an immersive 3-D environment. Join your friends to take on the evil Monster King and his armies. Master dozens of skills as you learn the martial arts of the Fighter, Magician, and Archer classers. Use your deadly combos and special moves to beat up your friends in awesome Player vs. Player battles, and challenge PKers for rare items.