Grand Fantasia Special Giveaway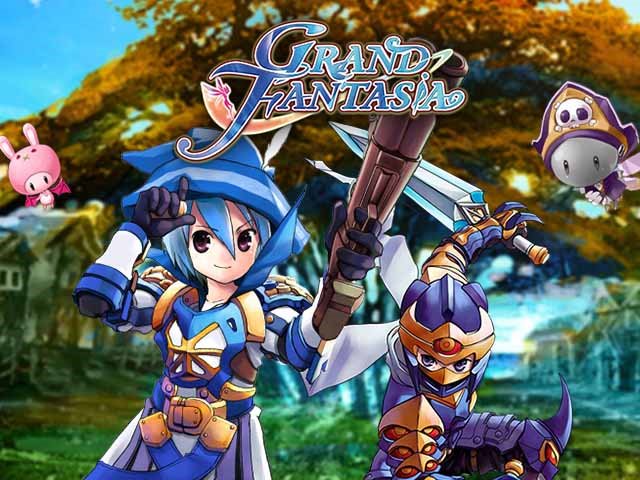 0 Keys Are Left

Grand Fantasia Special Giveaway
MMO Game: Grand Fantasia | Area: English Servers | Official Website: Grand Fantasia
FINISHED
More
Giveaways
Instructions:
Gameitems and Gamigo partnered to offer this FREE item giveaway for Grand Fantasia to celebrates Lunar New Year Festival, for all the players and win these nice items for FREE for the English servers, for other language check Gameitems.com the Sprite Extravangazs - Special Giveaway
This key contains the following:
• Demonic Pyrodragon Mount x1; Sitting astride this blazing, demonic dragon, you'll leave fiery death and destruction in your wake!
Carrying capacity: 3
• New Year Dragon Sprite Cap x1 and New Year Dragon Sprite Outfit x1; When equipped on a Sprite, the effect is permanent.
Its combat effect is only valid when this Sprite is summoned in battle
Drag to the Sprite Cottage to equip this item.
Head Costume
Combat: Melee Attack Damage +7%
Production: 75% chance to obtain additional animal products when hunting
Game: Defense against Quick Strike +8
Body Costume
Combat: Magic Attack Damage +7%
Production: Gathering time -45 sec
Game: Counter Damage +8
• Enhancer Nucleus Gift Box x1;
Open to receive one of the following items:
Strength Nucleus
Vitality Nucleus
Intelligence Nucleus
Willpower Nucleus
Agility Nucleus
The above items are all single-use consumables.
This contains a mineral that boosts the elements of the Sprite Messenger!
Nucleus are not tradable and they are giving for 60 minutes +2% of Strenght, Vitality, Intelligence, Will or Agility following the nucleus used.
• Experience Charm x3; Boosts EXP gain by 25% for 30 minutes. Effect can co-exist with other experience charms.
It's a not tradable item
• Enchanted Backpack x1; Increase Inventory with 14 slots.
The Giveaway end on 25th Feb 12 PM CEST
Step 1. Make sure you never miss a giveaway, follow us on Facebook, Instagram and Twitter:
Gameitems.com Facebook
Gameitems.com Twitter
Gameitems.com Instagram
Step 2. Complete the captcha, then add your email to the field above (beside the "Get Your Key" button) you can only sign up once for this giveaway. If is the first time you use our system please check your email to validate it and add again the same mail in the field above.
Step 3. Sign up for FREE or login on
Grand Fantasia
.
Step 4. Go to Grand Fantasia and find itemmall/free-rewards/gift/4078 and follow the instructions.
Note:
1. Each key can be redeemed just once and each person cannot redeem more than one of these keys.
Step: Share with your Friends:
About this game:
Grand Fantasia is a 3D Anime Fantasy MMORPG developed by X-Legend, the same folks who made HolyBeast Online. Like HolyBeast, Grand Fantasia is a brightly themed game with anime-inspired graphics. Perhaps the most unique aspect of the game is its detailed 'Sprite' pet system. Fans of cute anime inspired games like Luna Online and Fiesta Online should certainly be able to find something to like in Grand Fantasia – but even though the game has fluid gameplay and attractive graphics, it does little to push the genre forward. Even though the game doesn't exactly revolutionize the genre, Grand Fantasia is still a high quality free MMO that's well worth checking out. Players start off their journey in Grand Fantasia as a classless novice and can chose their first class at level 5.