Iron Order 1919 Free Giveaway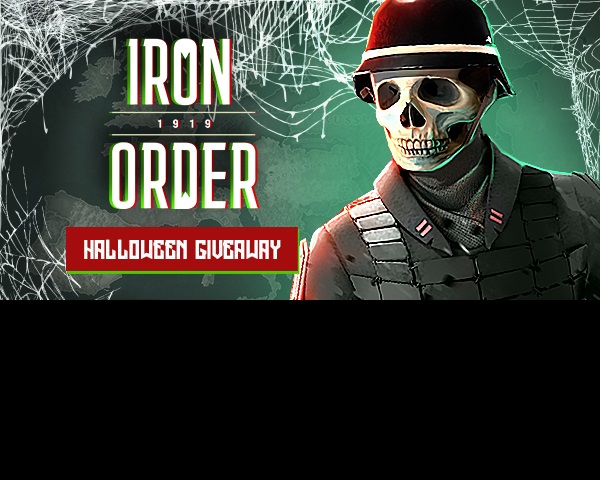 209 Keys Are Left

Iron Order 1919 Free Giveaway
MMO Game: Iron Order 1919 | Area: International | Official Website: Iron Order 1919
Instructions:
Gameitems and Bytro Labs partnered to offer this FREE access Giveaway for Iron Order 1919, and you will win 93 days of High Command premium for all the players new ones and actual players.
Step 1. Make sure you never miss a giveaway, follow us on Facebook, Instagram and Twitter:
Gameitems.com Facebook
Gameitems.com Twitter
Gameitems.com Instagram
Step 2. Complete the captcha, then add your email to the field above (beside the "Get Your Key" button) you can only sign up once for this giveaway. If is the first time you use our system please check your email to validate it and add again the same mail in the field above.
Step 3. Sign up for FREE on
Iron Order 1919
for PC, or
Iron Order 1919 for Android
or
Iron Order 1919 for iOS
, create the new account , and pass the tutorial.
Step 4. Once you are in the game, go to the game chat. Once you are there type: /redeem XXXXX-XXXXXXXX (replace XXXXX-XXXXXXXX with your code and make sure the word "/redeem" and the code are separated by a space) and press enter. Don't worry, no one else will see what you send. After that, you should get a "Voucher successfully redeemed!" message on the chat.
Note:
1. Each key can be redeemed just once and each person cannot redeem more than one of these keys.
Step: Share with your Friends:
About this game:
Iron Order 1919 Free-to-Play MMORTS Game for PC and mobile devices.
1919 - The Great War continues on Iron Order 1919. Europe has been trapped in a fierce fight over dominance. Continuous research and several technological breakthroughs lead to the creation of so-called Mechs. Towering war machines that roam the battlefield clad in thick armor, wielding never before seen firepower. Soldiers become mere bystanders in a war that will be decided in a cataclysmic clash of both man and machine, as well as a nation's sheer will to pay the toll of blood and iron.