Meet new friends on islands now and become VIP in Club Cooee 20% discount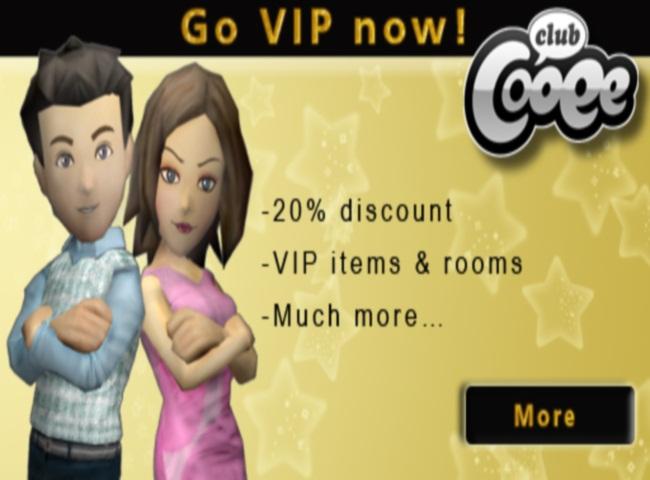 Meet new friends on islands now and become VIP in Club Cooee 20% discount
MMO Game: Club Cooee | Area: International | Official Website: Club Cooee
FINISHED
More
Giveaways
Instructions:


Club Cooee just released some great new items and sceneries. User can now meet on islands and beaches to have a drink together and have fun. The new item set includes whatever is needed, to create own relaxing beach clubs to welcome visitors with some nice music and cold drinks.
The new VIP package offers plenty of fun advantages. Being a VIP users have access to special VIP only items and rooms. They can complete a new series of collectibles and get the unique item of the month. On top they limit access to their private rooms to other VIPs or certain age groups. And last but not least they can freely create their individual themes for their user profiles.


Step: Share with your Friends:
About this game:
Club Cooee is free next generation messaging combining a messenger with a virtual 3D world that runs seamless right on top of your desktop. Meet, chat, flirt, share media files and make new friends from all over the world. Easliy create your own 3D rich media chatrooms in your style and ad your favourite videos, pictures and music. Have fun meeting the avatars of your friends on your desktop and get notified in realtime what's going on with your buddies, in the community or your rooms.