Pandora Saga Beta Keys Giveaway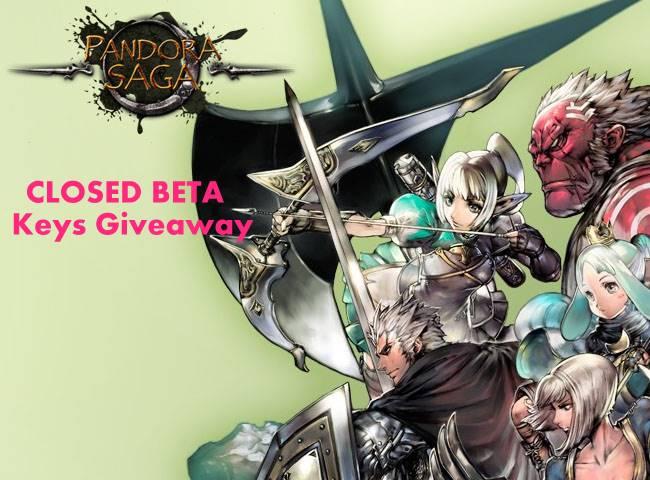 0 Keys Are Left

Pandora Saga Beta Keys Giveaway
MMO Game: Pandora Saga | Area: International | Official Website: Pandora Saga
FINISHED
More
Giveaways
Instructions:
1. Go to Pandora Saga and either sign in to your existing Atlus Online account. If you do not have an account yet, click the Join Now button to register for a free account.

2. After signing into your account, click My Account, located at the top of the screen.

3. On the My Account page, click on the Redeem Codes button on the left side of the screen. Enter the closed beta code you received in the field and click the Submit button. (Signed-in users may also access the Redeem Codes page directly at this link:

Redeem Codes).
Event Duration:

Code Giveaway - 12/1 - 12/19

Pandora Saga Closed Beta Test - 12/16-12/19


Step: Share with your Friends:
About this game:
Pandora Saga, the upcoming free-to-play MMORPG published by Atlus Online, boasts battles of breathtaking scope - up to 600 players may simultaneously engage in weekly realm-versus-realm combat to extend their nation's influence. Players can ally with one of three major nations, join a guild (or create one), and explore a variety of deep customization options. Combat-related choices, such as managing defensive strong points across the game world's many vast battlefields and one's preference for how to enter battle (on horseback, for example), highlight Pandora Saga's fast, action-packed battles. With an emphasis on fast-paced, strategy-laced real-time battles, Pandora Saga aims to set a new standard for free-to-play massively online roleplaying experiences.