Rappelz Makeover Giveaway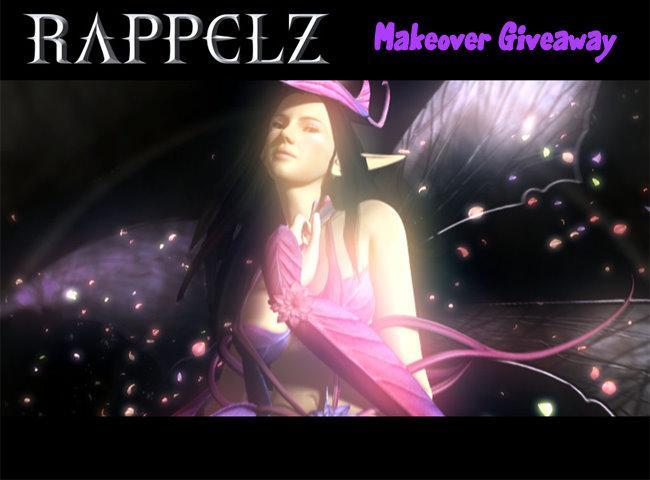 0 Keys Are Left

Rappelz Makeover Giveaway
MMO Game: Rapplez | Area: USA and Canada | Official Website: Rapplez
FINISHED
More
Giveaways
Instructions:
To celebrate the launch of its newest expansion, Rappelz is teaming up with OCI Grup to bring you the Epic 7 Makeover Giveaway! We're giving away 1000 packages of hair dyes and hair styles so that you can roll into Epic 7 with style. Put some flare in your Asura's hair, or darken your Deva's devious do! We're making over the game – so why not makeover your character?
How to Redeem your Coupon Key:
1. Create a gPotato account/login to your existing account Rapplez.

2. Visit Here

3. Under Pin Code Redemption, select gPotato coupon.

4. Input your coupon key to receive your free Rappelz Makeover Giveaway Package!
Giveaway Schedule:
1. Giveaway will begin on 10/29/10

2. Giveaway will end on 11/25/10
Rappelz Makeover Giveaway Package will include:
1. 1 x Steel Blue Hairdye

2. 1 x Metal Green Hairdye

3. 1 x Day Violet Hairdye

4. 1 x Hairstyle D

5. 1 x Hairstyle E


Step: Share with your Friends:
About this game:
Rappelz is a free to play MMORPG. It is set in a medieval fantasy world, dominated by three races: the Deva, who represent light, the Asura, who represent darkness, and the Gaia, humans that possess an affinity with nature.