Shaiya Void Pack Giveaway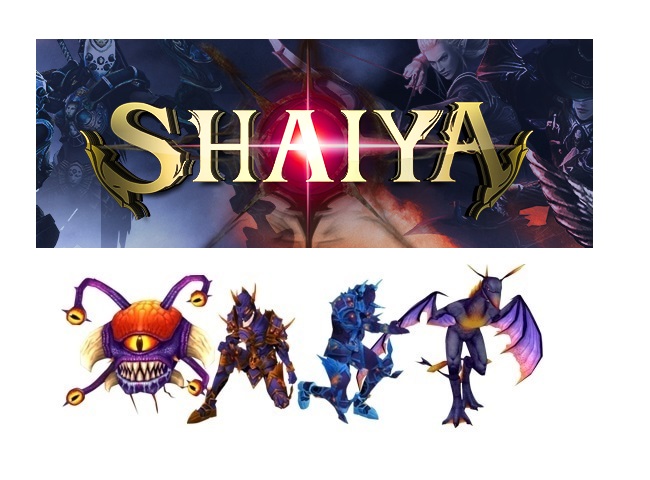 478 Keys Are Left

Shaiya Void Pack Giveaway
MMO Game: Shaiya | Area: English Servers | Official Website: Shaiya
Instructions:
Gameitems and Gamigo partnered to offer this giveaway for FREE Shaiya. Voucher is valid until the end of October, for EN Server for other language please check the website.
Pack Includes the Shaiya The Void Pack Key Giveaway:
- Rune of Transformation: C'luth (7d) - Mount
- BE the mount instead of riding on a mount
- Ending Hope (7d) - Costume
- The majestic "The Power Keeper" has been corrupted and now emanates powerful corruption energy. Beware, the souls of those who wear this armour may yield to its mysterious power. [All stats +20, character-bound.]
- Nyrra (7d) - Pet
- his pet will automatically collect items and gold for you. All stats +5. Character-bound.
Step 1. Make sure you never miss a giveaway, follow us on Facebook , Instagram and Twitter:
Gameitems.com Facebook
Gameitems.com Twitter
Gameitems.com Instagram
Step 2. Complete the captcha, then add your email to the field above (beside the "Get Your Key" button) you can only sign up once for this giveaway. If is the first time you use our system please check your email to validate it and add again the same mail in the field above.
Step 3. Sign up for FREE on our relative game page
Shaiya
after make the registration go to the step 4
Step 4: And follow the instructions Shaiya reedem page codes
Step: Share with your Friends:
About this game:
Shaiya is a 3D Fantasy MMORPG Free-to-Play that allows you to slay terrible beasts and wield hundreds of powerful weapons, but also offers an Ultimate game mode, in which death is permanent. Destroy, Conquer and Dominate. That's the mantra of Shaiya, the world's first perma-death MMORPG. Experience industry-leading RvR and PvP systems in huge and epic faction-based wars, explore an expansive, dynamic world full of epic quests and gear, and fight for survival in permanent death mode with greater challenges and rewards!