Shin Megami Tensei Keys Giveaway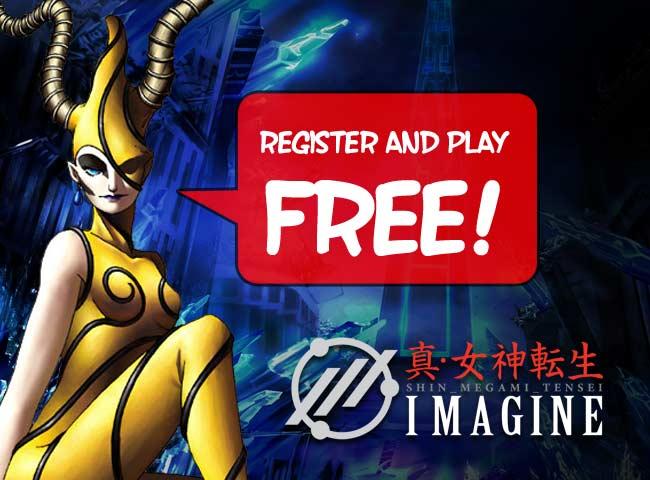 0 Keys Are Left

Shin Megami Tensei Keys Giveaway
MMO Game: Shin Megami Tensei Game | Area: International | Official Website: Shin Megami Tensei Game
FINISHED
More
Giveaways
Instructions:
STEP 1: Enter your email above and click "Get Your Key".

STEP 2: Copy the event key sent to your email. (Note: Check your junk mail if necessary)

STEP 3: Create a account and Download Megaten

STEP 4: GO to the "Redemption Page HERE" and follow the instructions.
Item Details:
A package designed to help out the Newbie. It contains:
- 3 Incense of Experience (3 Days) (Non-Trade)
- 10 Beads of Speed (Small) (Non-Trade)
- 3 Incenses of Strength (Non-Trade)
- 10 Ariadne's Threads (Non-Trade)
Step: Share with your Friends:
About this game:
New Content Update Details

- New Kuchinawa Cave is open dungeon with party and solo play, high level content, and multiple bosses to battle!

- Get special loot or bosses based on your alignment! New Plug-In available: Qing-Long!

- New death defying bosses like Yamatano-Orochi which is almost impossible to defeat.

- New alignment-based benefits/penalities.

- Special St. Patty's Day themed items including awesome new green Arch Wings, St. Patty's Tshirts, and many other holiday-related items!

- Level Cap Increase! – Your character is now able to reach even greater levels of power at 97!
Arrive at the world of Shin Megami Tensei: Imagine. A post-apocalyptic world in which the forces of law and chaos perpetually wage a war of wills, where you stand at the threshold of new greatness, armed with a demon bound to you by friendship, fate, or hatred...

Rising out of the darkness from a brutal attack on Second Home, you will find yourself propelled straight into a journeyof intrigue and suspense. Fight your way through demon hoards with your Demon partner, all the while chasing down clues in a cinematic storyline featuring you as an integral part of the survival of a slowing dying human race.

Fight solo or alongside your clan on the side of chaos, law or the neutral mercenary bands with magic or weaponry. Customize your character's appearance, combat style and strategic battle expertise from the very beginning. Fuse your demons into new, stronger allies with unique skills, and modify your weapons and armor so that nothing will stop you when you choose to save the world, or destroy it...