Tales of Fantasy Knight Pack Giveaway Instructions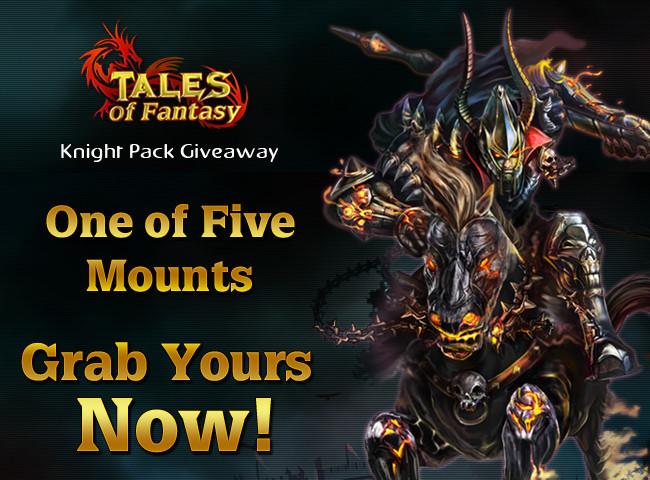 0 Keys Are Left

Tales of Fantasy Knight Pack Giveaway Instructions
MMO Game: Tales Of Fantasy | Area: International | Official Website: Tales Of Fantasy
FINISHED
More
Giveaways
Instructions:
Our newest patch, "The Call of Destiny", officially touched down on July 15th, and to celebrate this joyous occasion, we will be giving away some limited Knight Packs worth $16 USD each!
Follow the 3 easy steps below to get your hands on the rich prizes in each pack.
1) Register for an IGG account if you haven't already. Log in, and then activate the game at Tales Of Fantasy .
2) Download the client at Tales Of Fantasy , and install the game.
The items below will automatically appear in your character's inventory after character creation.
3) Look for the Reward NPC (Bohren:3381 , 1475, Ashland: 1591 , 2590), key in your redemption code, and pick up the mount of your choice!
Note:
Client download may take around 2 hours, so please be patient.

Step: Share with your Friends:
About this game:
Tales of Fantasy is a free to play MMORPG which features a massive 3D environment centered on inter-faction warfare with an immersive history and storyline. Players can choose to fight for one of two powerful nations locked in constant conflict while working to thwart an even greater threat to both sides. The mighty civilizations of Ashland (a tribal community located in the west and Bohren long ago reached the limits of their tolerance for each other. The results of all this tension ultimately led to war