Tales Runner Level Up Giveaway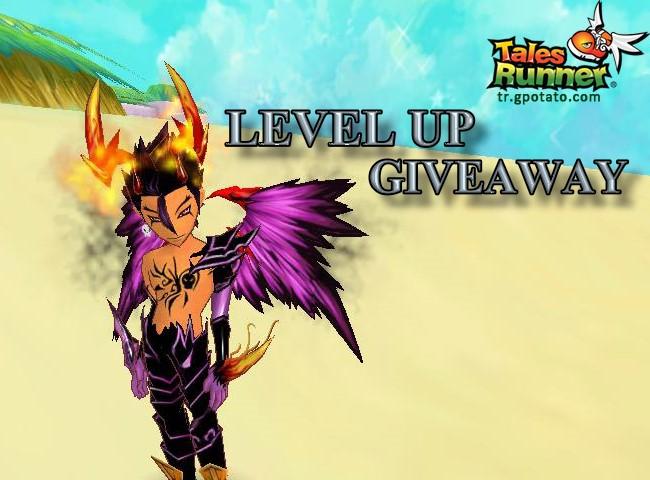 0 Keys Are Left

Tales Runner Level Up Giveaway
MMO Game: Tales Runner | Area: US, Canada, Australia, New Zealand | Official Website: Tales Runner
FINISHED
More
Giveaways
Instructions:
Tales Runner Level Up Giveaway
Description:
Tales Runner is teaming up with GameItems.com to bring you a special Level Up Giveaway! Beginning August 9th, GameItems.com will be giving away 1000 packages jam packed with items that will give you 15% bonus XP and 75% bonus in-game money earned for 24 hours!
How to Redeem your Coupon Key:
1. Create or Login or Register in
Tales Runner
2. Go to the key redemption page:
Here
3. Click on the "Redeem Here" button.
4. Input your exclusive key when prompted and click the Submit button.
5. Log into Tales Runner and go to My Room -> Giftbox to get your gifts.
Giveaway Schedule:
1. Giveaway will begin on August 10th, 2010
2. The giveaway will end on September 10th , 2010
Tales Runner Welcome Package will include:
1. Angel Halo (1 day)
2. Mr.Disguise (1 day)
3. Pink Explorer Bag (1 day)
4. Master Ninja Scarf PLUS (1 day)
Step: Share with your Friends:
About this game:
Tales Runner is a story-driven MMO racing game that invites players into a world of fantasy and competition! Players are launched into the Land of Fairy Tales where they must race to save beloved mythical creatures from vanishing forever.
Tales Runner invites users and friends to immerse themselves in this magical world, with a partner-based leveling system, a socially interactive farming game, a town square for hanging out, and an in-game marriage system! Featuring a wide range of competitive mini-activities and an alchemy profession to craft powerful items, Tales Runner is more than a racing game. It's a brilliant world of high-speed adventure!Free to Play