Terra Militaris Closed Beta Giveaway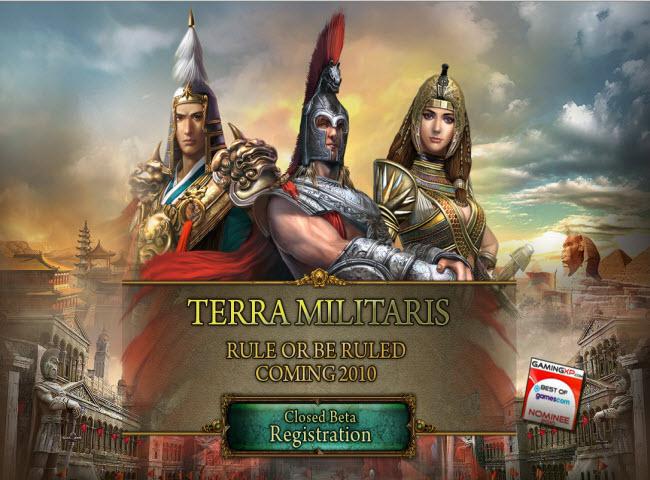 0 Keys Are Left

Terra Militaris Closed Beta Giveaway
MMO Game: Terra Militaris | Area: Europe | Official Website: Terra Militaris
FINISHED
More
Giveaways
Instructions:


To redeem your Terra Militaris beta key, you will need to login or create a gPotato account on Terra Militaris from 27th September.
Once you've logged in you will be taken to a page where you can input your beta key, and after that you'll be taken straight to the game.
Step: Share with your Friends:
About this game:
Terra Militaris will combine historical MMORTS gameplay with high-end Flash graphics and will be fully playable on both PC and Mac formats. Ready to set a new standard for browser games, Terra Militaris will bring a new gaming experience to European players without any downloads or a subscription fee.
In the persistant online world of Terra Militaris, players will start the game by choosing one of the four great ancient civilisations; Rome, Egypt, Persia and China and create a hero in order to build their own empire. Players will have to evolve their empire through five different eras by further developing their knowledge in the fields of technology, construction, military and economics. To achieve the ultimate victory, players will need to build powerful armies by levelling up their heroes and combat units, upgrading their weaponry and by learning effective battle tactics.