TLBB Pre-Closed Beta Key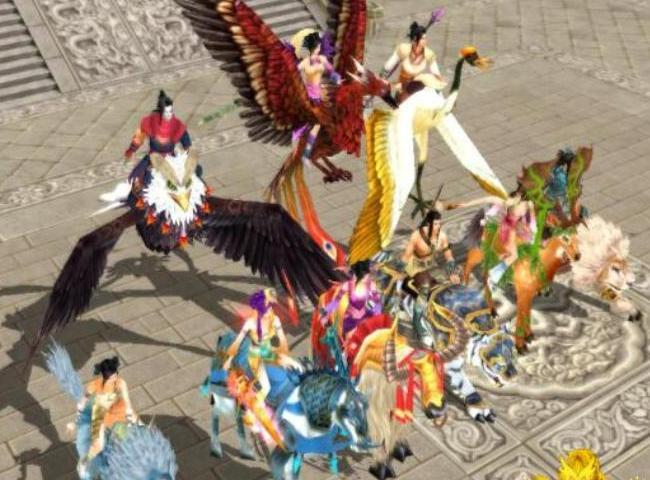 0 Keys Are Left

TLBB Pre-Closed Beta Key
MMO Game: TLBB | Area: All the Wolrd less America, Canada, Mexico, mainland of China | Official Website: TLBB
FINISHED
More
Giveaways
Instructions:
1. Sign in to get a key.

2. Go to TLBB Account Registration page, log in or create an account.

(URL: http://account.eu.changyou.com)

3. Click the activate button and enter the activate page.

(URL: http://account.eu.changyou.com/active/active.jsp)

4. Input your beta key to activate your account.

5. Download the game client and log in with your activated account.

(URL: http://tlbb.eu.changyou.com/game/downloads01.shtml)

Step: Share with your Friends:
About this game:
TLBB: Demi-Gods and Semi-Devils (AKA Dragon Oath in North America) is the debut Free-to-Play MMORPG from video game publisher ChangYou.com Based on the story of one of the most popular Chinese novel "Tian Long Ba Bu". As a martial arts MMORPG, with a great in-game world structure, TLBB attracts a great many of players. In China, the Peak Concurrent Users (PCU) of TLBB has reached up to 875,000.
• Experience the strife and conflict between the warring factions and leave your mark in the battle-filled world.
• Choose one of 9 martial arts classes and develop uniquely powerful skills and abilities that will define you as a true force with which to be reckoned.
• Engage on teamwork and community, including marriage, teams, guilds and master/disciple relationships.
• Experience over 100 automated 24/7 In-Game Events.
• Own 276,000 pets of different attributes and styles.
• Learn over 320 fabulous martial art skills and abilities.
• Engage in over 410 storyline quests.
• Own over 140 sets of ultimate equipments and 116,000,000 distinctive weapons.
• Ride or fly on over 70 different types of mounts.
• Make your personal item shop the most popular shop in cities by utilizing shop advertisement system.