Webzen Halloween Giveaway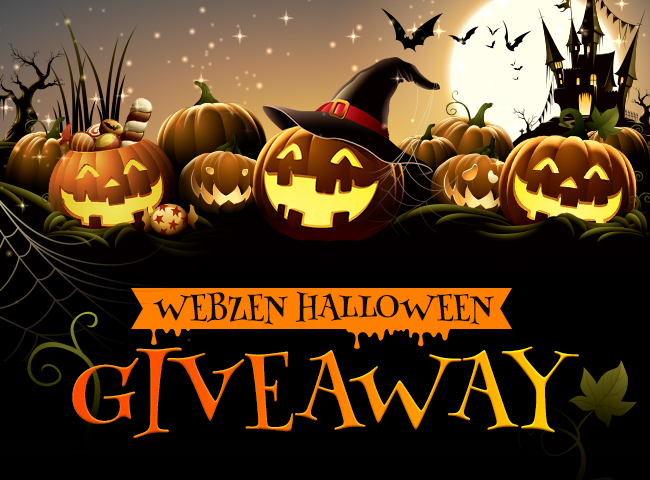 0 Keys Are Left

Webzen Halloween Giveaway
MMO Game: Webzen | Area: Internacional | Official Website: Webzen
FINISHED
More
Giveaways
Instructions:
Gameitems.com and WebZen with Mu Online, C9, Flyff and Rappelz, offer this Halloween Giveaway, The Webzen Halloween Giveaway
The Beginning Date: Tuesday, October 29, 2019 (UTC)
This code will be available for use after the weekly maintenance ends on 29 October (09:00 UTC, 02:00 PT, 05:00 ET).
The End Date: TBD (until running out of keys)
Coupon Details:
Select one of the Webzen games including MU Online, C9, Flyff and Rappelz. Players can then receive a code granting a free item pack for the selected game. This code contains the following multiple items to the game chosen:
GAME ITEM NAME (EN)
MU ; Online Talisman of Ascension II (1 Day), Wizard's Ring (7 Days) and [Bound]Bless of Light(Greater).
C9; Media Promotion Cash Chest, Resurrection Count Reset Scroll, Skill Reset Scroll, Inventory Expansion Scroll, Warehouse Expansion Scroll, Glenheim Defender Soul Chest [7 days] and War Finisher Soul Chest [7 days].
FLYFF; Re-Skill (Event), Re-stat (Event), Gray Tuxedo (M) Box (7 days), Pink Dress (F) Box (7 days), Kitty (7 Days Event), Pink Balloon 6h, Blue Balloon 6h, Yellow Balloon 6h, (Event)Syila Bike Box (7 days), Upcut Stone (Event), Refresher Hold (Event), Vital Drink X (Event) and Grilled Eel (Event),
RAPPELZ; Hidden Village Pass, Traveller's Tent, Stamina Saver, Animal Cracker and Impact Amplifier
Step 1. Make sure you never miss a giveaway, follow us on Facebook and Twitter:
Step 2. Complete the captcha, then add your email to the field above (beside the "Get Your Key" button) you can only sign up once for this giveaway. If is the first time you use our system please check your email to validate it and add again the same mail in the field above.
Step 3. Sign up for FREE on
or all the others WebZen Games
and log in with your account.
Step 4. Enter the coupon code (without hyphens) and select your game, server, character and click "Redeem Now".
NOTE: Unfortunately ad blockers may interfere with our site. If you have any issues claiming a key, please disable them and try again or add our website to the list of allowed websites.
* Redeemable until: make sure to use the coupon before 9th of December 2019 (23:59 UTC).
* Coupon codes can only be used with an existing WEBZEN account.
* Coupon codes are limited to one use per account unless stated otherwise.
Step: Share with your Friends:
About this game: